Tobago – a Caribbean paradise
This tiny, lush Caribbean island with its stunning beaches, palm tree fringed coastline and its multi-coloured birds, is unspoilt and uncrowded, but it has all the modern comforts you might like to complement an idyllic tropical paradise.
We offer info and links to established, reputable accommodation and flights for you to book yourself direct for your own tailor-made holiday, wedding or honeymoon. Browse our recommended Tobago villas, hotels, apartments and B&Bs, and our up-to-date UK, Europe and USA flight information to be able to book your dream getaway.
We've been going to Tobago for over 20 years and we still haven't seen and done it all – there's so much to do in Tobago.
Why do we love it?
Tobago is south of the hurricane belt
Empty beaches – and not a tower block hotel in sight
Fabulous snorkelling and scuba diving
Championship golf and fishing
Known as 'Robinson Crusoe' island
Oldest protected rainforest in western hemisphere
No poisonous snakes or dangerous sharks
Coral reefs, manta rays, angel fish, wild parrots, 90p beers and 'have you met the Queen?' from the locals.
Wonderful local people – dignified, friendly and talented
Excellent and varied cuisine
It's a round-the-year holiday destination
Easy to get to with flights from USA and UK and Europe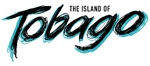 © All images are the copyright of Simply Tobago Ltd, its affiliates and partners, and the Tobago Division of Tourism & Transportation and cannot be used without permission...