Tobago restaurants
Restaurants, food and drink in Tobago
Here's a lot of choice in Tobago for such a small island. You can eat delicious local fayre for less than £3 per head, or go the whole hog at one of the top hotel restaurants and dine on tournedos rossini with morels and roquefort.
Good restaurants have been springing up all over Tobago and there is now good choice in price, variety and ambience. You can eat well if you're self catering, with lots of fresh food options and very good prices.
In between, there are plenty of restaurants offering fresh fish, steak (the local beef is delicious), chicken and lots of Caribbean veg and fruit, like paw paw, mango and breadfruit.
Expect to pay at least £20 per head for a meal at one of the popular main restaurants. Prices are much the same as at home in the hotels and good restaurants.
You'll see food names around the island that you may not recognise but are delicious local dishes that you may want to try, and are local favourites –
A typical Tobago family meal could consist of
• peas and rice
• callalloo – a sort of coconut and spinach soup
• curried crab and dumpling – whole blue crabs in spices
• chicken pelau – slow cooked chicken with coconut, spices and rice
• pea soup – a thick soup of fresh picked peas, dasheen, sweet potato, flavoured with bacon
• roti – a thick curry of chick pea and potato with either beef, chicken, lobster or goat, wrapped takeaway style in a kind of flour tortilla
• provision – local vegetables
• bake – delicious fried bread rolls usually stuffed with something yummy like fish or meat
Roti has to be the best value meal on the island. It's Tobago's 'fast food'.
If you see a sign for roti, get some. It's an Indian chapatti style pancake, wrapped up around a thick curry of potato and chick peas with either chicken, beef shrimp or goat.
It's absolutely scrummy and if you pay more than a few dollars in the street booths, you've been had.
Crab and dumpling is a must. Tobago has blue land crabs that tend to live in holes by the edge of the roads.
They're caught and cooked whole in their shells with curry sauce and served with flour dumplings. Yum.
When it rains, the crabs come out from their roadside hiding places, and if the children are on their way home from school, you'll see them catching crabs to take home for mum to cook for tea.
---
Eating out in Tobago
There's a lot of choice for diners in Tobago. Crown Point has perhaps the highest concentration of restaurants and cafes for choice, but don't miss out on others that are a short drive away at Mount Irvine, and farther up the island at Castara and Speyside.
The main town of Scarborough is a bustling place to visit for food but without the picturesque and quiet settings you'll find elsewhere. Here are just a few of our favourites:
---
Store Bay food shacks
This was one of the first places we ate at in Tobago, and we go back time and time again.
It's a lunchtime treat. Fabulous homemade creole food is served up by wonderful ladies like Miss Esmie's, Miss Jean's and Miss Trim's – where you can tuck into a bowl of chicken pelau, macaroni pie, oxtail, goat curry and delicious plantain and cassava.
Best of all – it won't break the bank and dishes cost just a few pounds/dollars  each.
---
Kings Bay Café
Take a trip up the island to Delaford/Kings Bay where you'll find a café with a view – serving the best burgers you'll get on the island.
This is Tobago of course, so choose from a freshly grilled tuna burger or traditional beef with homemade chips and slaw.
If you still have room before a cooling swim in the bay below, try a homemade chocolate brownie and coffee. Delicious.
Here's their Facebook page: King's Bay Cafe
---
The Fish Pot, Pleasant Prospect
Worth the car hire or taxi fare – the Fish Pot is another Tobago legend that you will want to try and fit in to your holiday itinerary. Pity those on all-inclusives who might not get the chance to be adventurous and meet the fabulous Tobago people in situ.
Love fish? Love lobster? Love shrimp? Love fresh? Check out the Facebook page for foodie photos that will have you dribbling on your iPad right now.  Yum, yum, yum.
Oh, and save room for the chocolate mousse or guava cheesecake.
---
Seahorse Inn, Grafton Beach Road
One of Tobago's long established and very popular restaurants, the Seahorse Inn is in a beautiful seaside setting looking out to the gentle Caribbean Sea, and serves high quality food at reasonable prices.
The Creole Lobster Salad and Jerk Chicken Satay are very popular, as are the pan fried Snapper and Rib Eye Steaks.
Seahorse Inn Tobago
---
The Pagoda at Castara Retreats
Further up the island's Caribbean side, you'll come across the delightful village of Castara which is home to the small but highly acclaimed Tobago eco resort – Castara Retreats.
Built and owned by the Felgate family, who run it with locals and to the highest standards, the mini resort, built of wood into the side of a lush green hill overlooking the Caribbean Sea, has its own excellent restaurant – 'The Pagoda at Castara Retreats'.
Serving a fusion of Tobago/Italian and Venezuelan cuisine with handmade pastas, fresh local fish and traditional Tobago fayre like goat curry – all served to the impeccable standards associated with the Castara Retreats team.
The restaurant also has a bar serving cocktails, wine and beer as well as freshly made juices and fresh fruit cordials. The Pagoda seats up to 16 people.
The Pagoda menu sample:
Starters are all TT$50. Examples include:
Escabeche of fish marinaded in spices with mini tortillas
Gazpacho – tomato based cold soup with crudités
Main course are all TT$100. Examples include:
Carrot and ricotta ravioli with mushroom sauce and salad
Goat tagine with almonds with basmati rice and vegetables
Chicken Provençal with dauphinoise potatoes and vegetables
Desserts include ice creams and sorbets and chocolate mousse and cake.
Dining at the 'Pagoda at Castara Retreats' is by reservation only. To book call Kenny on 001 868 766 1010. Note that credit cards are not available locally at Castara Retreats. This is because the British owners of the facilities and restaurant work closely with the local people who they employ as partners and who operate within the local economy of Tobago.
---
La Tartaruga, Buccoo
Tobago has its own top notch Italian restaurant – 'La Tartaruga' – run by the entertaining Gabriele.
We love his food and delightful service. This restaurant is a car drive to the non-tourist village of Buccoo.
The food here is as good as anything you could get in Rome, (we know – we've tried) and the service is immaculate.
Gabriele truly entertains you with his effervescent rundown of tonight's menu – and of how his mama has had the parmesan and olive oil flown in from Italy.
The extensive menu offers freshly made dishes such as: Ravioli fatti in casa or Shrimp Alfredo.  Meat lovers can go for seared lamb chops or a slow cooked beef ragu with polenta.
Hungry? Si Tobago! Check out the full menu here online – but they also have daily specials too.
---
The Blue Crab, Scarborough
This is a super place to eat if you go to Scarborough, Tobago for a day.
You can rub shoulders with the local business community who love to eat here too, so it's wise to book as it does get busy.
Enjoy Coal Pot Chicken or a Lemon Pepper Fried Fish Sandwich, or of course some famous crab 'n' dumplin'.
Run by the lovely Ken and Alison, you can also get afternoon tea here, with finger sandwiches and cake.  The Blue Crab
---
Jemma's Treehouse Restaurant, Speyside
At the far top of the island you'll find the Tobago legend that is Jemma's Treehouse Restaurant.
Yes it is built into a tree, on the beach and looking out to sea. A wonderful spot for lunch. Just check when it's open as this is very much a 'take us as you find us' chilled out kind of place.
There's no corporate, suited manager chasing profit margins here with turkey twizzlers or E numbers, just fabulous Tobago people cooking you great food.
It's not licensed but does fab chicken and fish dishes, right over the sea edge. It's a great place to take the kids. Don't expect fine dining or 5* service here.
It is very much on Tobago time (fluid!) and service can be slow but – the food is fresh, home cooked and delicious, and the prices are very reasonable.
Jemma doesn't have a website – but here's a good website that includes photos and details of the delicious food on offer. Foodspotting

---
Kariwak, Crown Point
Eating out at Kariwak is an experience you will love, and will not get anywhere else on the island.
This is a lovely, leafy, pretty hotel, hidden away in its own little oasis but away from the beach, though you really won't mind.
You eat outdoors under lovely thatched canopies.
Allan and Cynthia Clovis and their team serve up a delicious set menu each evening using fresh local ingredients and herbs and vegetables from their own organic garden in this holistic haven.
Tonight's dinner menu is on their website.
---
 Doing it Yourself
If you're self-catering, there are some good supermarkets open late-ish, selling a good range of foodstuffs and beers and wine. Roadside stalls sell fresh fruit and veg – very cheap.
And fresh fish can be bought just caught, at several spots around the island, in particular at Mount Irvine on a daily basis.
Ask the locals where you can get fresh fish from, or just keep your eyes open.
Supermarkets include the large Penny Savers in Canaan where you can stock up on frozen meat and fish, tinned goods, herbs and spices and drinks.
There are mini marts in Crown Point and across the island as well as plenty in the main town of Scarborough.
There's also an excellent gourmet supermarket – R.T.Morshead – off the Shirvan Road at Mount Pleasant. Here you can get hot roasted chickens, European cheeses, curry & pasta sauces, dairy products & cakes.
E-mail: j-morshead@trinidad.net
A well-stocked small supermarket is next to the Crown Point Hotel. Francis Supermarket has pharmaceuticals, food stuffs, souvenir maps, postcards, reading material & alcohol.
Fresh fish will cost you just a few TT dollars from the beach or roadside, minutes after the fishermen have brought their catch in.
Dolphin fish (not the dolphin mammal), king fish, barracuda, and snapper are all readily available and easy to cook. Supermarkets sell frozen chicken, beef, pork and fish, rice, tinned goods and bread. Fruit and veg stalls are usually outside the supermarkets by the roadside.
All are usually open late. Fruit and veg available include cabbage, carrots, onions, melon, pineapple, oranges, bananas, breadfruit, paw paw, tomatoes, cucumber, avocado and potatoes.
We've done self-catering too and can highly recommend it in Tobago. The fresh local produce is delicious and cheap. It was in Tobago that we discovered how beef is really supposed to taste.
---
Drink
The most popular local beer – a Carib – is light and fresh and not badly priced at all out of the hotels. Carib is priced differently where ever you go. If you're in a hotel, you'll pay about the same as you would for a bottled beer at home. If you're self-catering, you can buy your Carib from the local bars for a few TT dollars – or even cheaper at the supermarket. The bars and supermarkets will give you money back on the bottles as well. Excellent local rum and Angostura bitters are used to make rum punch, and the staff don't hold back on the measures! Wine can be expensive in Tobago.
Bottled water is readily available in the shops if you're cautious about drinking the tap water.
If you're one of those people who can't live without their cup of tea or coffee – Typhoo and Nescafe are all there…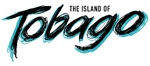 © All images are the copyright of Simply Tobago Ltd, its affiliates and partners, and the Tobago Division of Tourism & Transportation and cannot be used without permission...