If you spend your entire Tobago holiday in your hotel resort or villa then you are really missing a treat. The island has more things to see and do in a fortnight than you will ever be able to fit in. The calm, relaxed feel and beautiful surrounds of Tobago today belies its bloodied and rich history.
History
Look at the names of the places on the map for clues. Bloody Bay, Parlatuvier, Speyside, Pirate's Bay and Les Coteaux.
The capital of Tobago is called Scarborough. This gorgeous little island in the Caribbean has been fought over by many different countries in centuries gone by, all wanting to claim it for themselves, and today, the language, the food, the place names and traditions of Tobago all reflect the island's past struggles and adversities.
You can see stark reminders as you go round the island – historic Fort George high on the hill over Scarborough is just one of Tobago's numerous forts where you can learn some of the history of this sought after island whilst also taking in the spectacular view.
Slave trade
The enormous old sugar plantation iron wheel at Arnos Vale in what seems to be the middle of nowhere and stamped with the word 'Glasgow' on it, is another stark reminder of the struggles this island and its people have endured.
You can't help but wonder, how on earth did the big iron wheel get to where it lies today? The answer might be difficult to comprehend, but not as difficult as for those who were made to transport it there.
There's a Samaan tree in Scarborough from which unwanted slaves were hung during some of Tobago's bleakest times.
Our friend, the late George Leacock Snr., a descendant of a Tobago slave and a plantation owner, told us how Tobago was a stop off point for African slaves en route from West Africa to America.
His last home, which he and his wife built themselves after Hurricane Flora in 1963, was decorated with photos and artefacts from his family's struggled past, of which he was very proud.
By the time slavery was abolished in 1834 there were an estimated 15,000 slaves in Tobago.
Heritage
Today, the population of Tobago is Afro-Tobagonian – descendants of those slaves, and a different cultural make-up to the larger island of Trinidad which is mostly of East Indian descent.
Tobagonians are very proud of their culture and history namely The Tobago Heritage Festival that occurs every year from the middle of July to early August.
Villagers from different communities comes out in their glory to perform with folk singing, dancing and feasting.
The villagers dress up in traditional costumes that depict village life from the early 1900s .
Festivals
During the year each Community has its own festival. Each Villages have different events which range from ole time mas, ole time dance, old time wedding, limbo and jig to stick fighting.
Tobagonians are predominantly Christian, and on Sundays you will see large gatherings of smartly dressed families, with hatted and gloved ladies, making their way to church, where they will spend almost half the day.
Church is an important part of Tobagonian life.
Tradition and celebration and commemoration festivals are a big part of Tobago life too. Every Easter there's a now famous Goat Race held in Tobago. e
Tobago villagers are close knit communities, sharing food – a lot of which they grow themselves – and resources and looking out for one another.
The island is developing a popular and successful calendar of events that include power boat racing, a prestigious international cycle race, yacht regatta, and food festivals, to name a few. Find out more, month by month, on our Events page
Carnival
Although twinned politically with Trinidad,  the separate island of Tobago is very much her own person. Carnival in Tobago has all the excitement of Trinidad's, but is more accessible, less commercial, and more of a 'join in with us' spectacle than a 'look at us' day out.
If Tobago could be described as a person, we'd say she's beautiful, unspoilt, friendly, but a little shy, respectful, patient, and smiles a lot.
What's not to like?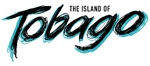 © All images are the copyright of Simply Tobago Ltd, its affiliates and partners, and the Tobago Division of Tourism & Transportation and cannot be used without permission...