Getting around Tobago
Drive on the left
In Tobago, you drive on the left hand side of the road, as in the UK, and steering wheels are usually on the right of the car.
You need a full driver's licence to hire a vehicle in Tobago.
You need to keep your car papers and licence on you when driving the car.
The speed limit is 30mph (50kmph)
There are only a handful of petrol stations on the island and they're not open all day and evening, so top up whenever you can. Petrol/Gas is very cheap in Tobago as it is subsidized by the Government.
Expect to pay around TT$5.75  per litre.
Roads are generally in good condition.
Getting around the island
Getting around the island is relatively easy. You can hire a jeep or a car. Petrol is very, very cheap, but there are few petrol stations so don't get caught out – refuel regularly.
You'll need a valid, full driving licence. Drive on the left; there is a 30 mph (50 kph) speed limit throughout Tobago.
There are buses – you have to purchase a ticket in advance from local stores.
The best way of getting around if you don't need a jeep for the day, is to pick up an 'unofficial taxi', or a maxi taxi.
Tobago has a regulated taxi service that charges about the same as you'd pay back at home, but there is a network of unofficial taxis that seem to operate under a 'blind eye' system and it's a bit like thumbing a lift.
A short 'hop' will cost you no more than a couple of TT dollars and you'll be entertained on the way as well.
This is a fabulous way of meeting and talking to the local people, who have the best information about where to go and what to do.
Official taxis can be spotted with a registration letter 'H'. You can hire a car for reasonable rates.
Taxi from the airport
There are usually plenty of taxis on the rank for when you arrive in Tobago – but do check for prices. This link gives you contact details and an idea of what you can expect to pay. Tobago taxis
Do I stop for passengers?
A car driving through a Tobago village, especially if you travel away from Crown Point, is an event for some Tobagonians. Some people may ask you for a lift – children walking home from school, or women who've walked miles to the nearest shop. Whether you stop for them or not is up to you. You could end up being invited home for tea, but whatever you decide to do, you should exercise caution. Having said that, we have made some fabulous friends and met some amazing people by giving them lifts in our car, and by being given lifts by others.
Watch out for animals on the roads: in rural areas, you may run into (literally) sheep or cows in the middle of the road. Chickens are everywhere, and rural areas are closer to the city centre than you may believe.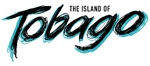 © All images are the copyright of Simply Tobago Ltd, its affiliates and partners, and the Tobago Division of Tourism & Transportation and cannot be used without permission...