About Us
We're Tobago tourists and media professionals. We've been going to the island for over 20 years. We only feature places we have stayed at, inspected or have had recommended to us from respected colleagues.
We are supported by and work with the Tobago Tourist Board to showcase the island.
We set up Simply Tobago to give you a snapshot of what a fabulous place it is for a holiday, wedding or honeymoon, and to help you choose from a variety of select, reliable accommodations and facilities that you can trust.
The internet and credit card protection makes it easy for you book your own holiday, just as you like it, and tailor make your trip to choose where you stay, when you go and what you do there.
Simply Tobago UK Ltd. is run by a small team of people who are experienced Tobago tourists and love the island.
We offer you a personal view of Tobago and the Tobagonian people we have grown to admire. 100% of income raised by Simply Tobago goes into promoting the island.
Jane and Anne,
Simply Tobago Ltd.
We don't seek praise, but here's a sample of our unsolicited mail feedback:
"….wonderful website! I have been researching Tobago for some weeks and only wish I had gone here first…."
"… WOW! What a simply great site!! Thank you so very much. I happened across your site while researching for a personal trip to Tobago next month. I have been to Tobago 3 times, escorting groups of travel agents to familiarize them with Tobago. Now, when I make my calls to travel agents I will definitely suggest your site as a good solid base for learning about Tobago and what it has to offer."
"..I think your website is excellent and very informative and was one of the reasons why I chose Tobago…"
"…The people are so friendly and we all loved it so much – can't wait to go back again!
Your advice helped us make the most of our holiday – thank you…."
"…Excellent website, by the way…."
"…..Hi, Just wanted to say, what a fantastic website….."
"….Just a quick line to say thank-you for bothering to create an informative, easy to use and good looking site (better than all 5 guide books I've looked at!)…"
"…This site is fantastic….."
"…I am a Tobagonian living in Los Angeles. I happened upon your website and was totally blown away by the beauty, and details of it. Your site shows Tobago from the eyes of true Tobago lovers. I emailed the site so all my friends. Thank you for showing my island in such a positive light….."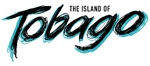 © All images are the copyright of Simply Tobago Ltd, its affiliates and partners, and the Tobago Division of Tourism & Transportation and cannot be used without permission...