Tobago watersports and boat trips
The waters of Tobago are crystal clear and teeming with life. Whether you want to just relax on a gentle Tobago boat trip and enjoy the view, or get physical with some Tobago game fishing or kite surfing, the island has it all. As Tobago is so small, no activity is far away from you, and it's all accessible, wherever you're staying.
If you fancy lying on the beach all day but your partner wants some Caribbean sporting action, Tobago ticks all the boxes…..here's just a smidgeon of what you can get up to on a Tobago holiday.
Snorkelling and scuba diving
Tobago has plenty for the novice or experienced diver.
Because of the island's geographical location, with the Atlantic one side and the Caribbean Sea the other, the waters are teeming with life and colour and fed by the mighty Orinoco River which flows out of Venezuela.
This plankton-rich corner of the Caribbean and Atlantic makes it a nutritious and fertile place for sealife, and so too of course, for divers and snorkellists.
Try some snorkelling at Mount Irvine or Arnos Vale where just wading out to your waist and putting your head in the water will mesmerise you with orange, pink, yellow and blue angel fish, parrot fish and tube sponges, as well as flying fish, sting rays, barracuda, tarpons, and glassy sweepers.
It's another world.
New or veteran divers can enjoy wreck diving, drift dives, night dives and rock reefs, with the chances to encounter those manta rays, hawksbill and leatherback turtles, and nurse sharks.
Speyside on the north of the island  is a popular destination for experienced divers and it's here that you'll get a chance to spot Tobago's most famous marine attraction, the Giant Manta Rays that make regular appearances in the spring and early summer.
Tobago is also home to the biggest brain coral in the world, which is just one amongst 300 species found in Tobago waters.
There's a terrific choice on the island for dives, levels and experiences, and qualified operators. Here are two we can recommend:
Sport Fishing
If you fancy a day of serious fishing, Tobago is a perfect location. The offshore fishing season starts in October and runs right through till June. Coastal fishing is all year round and is excellent.
Hard Play Fishing Charters operate a sports fishing service for light tackle and fly fishing, both offshore and coastal.
Capt. Gerard 'Frothy' De Silva and his crew have proudly released over 200 Marlin up to 700 lbs, over 200 Sailfish and have caught Swordfish, Long Bill Spearfish and Mako Shark in the waters off Tobago.
For more information about 'Hard Play' visit their very good website Hard Play or phone 001 868 639 7108
The Tobago International Game Fishing Tournament is held each year in March from the beautiful fishing village of Charlotteville, Tobago has some of the Caribbean's most productive big game fishing grounds.
For more information about the Tournament visit the website Tobago International Game Fishing
Stand Up Paddling
A fun activity the whole family can do together.
Your instructor will teach you how to balance, turn, and move along the water at your own pace.
The still waters of Pigeon Point are ideal for learners, and for those who like a challenge there's always the chance to surf a wave.
This activity is perfect for children and adults, and particularly fun on a cloudy, Tobago rainy, but still hot day.
More info: Stand Up Paddle Tobago
Night-time bioluminescence tour
So what's bioluminescence? It's the emission of light by a living organism. In Tobago, those organisms are fireflies and dinoflagellates.
You can take a night time kayak and experience the wonder of the sea lit up beneath you – it's an incredible sight and something you'll never forget.
Duane Kenny of the Stand Up Paddle team is the man to speak to.
More info: Stand Up Paddle Tobago
Kitesurfing and windsurfing
Kitesurfing and windsurfing are both popular and well established waterports in Tobago.
Fully qualified and experienced instructors offer various courses for the beginner or the surfing veteran who wants to polish their skills.
More info: Radical Sports Tobago
Sailing trips
Sail away with the 'Island Girl'. She is a custom-built, state of the art 43 foot catamaran where you will be pampered to the hilt.
You can choose a day sail or a sunset sail. You can sunbathe on deck, listen to music, and enjoy the open bar – oh yes! – and a buffet lunch.
Have the chance to spot sting rays, dolphins and turtles, up close. You're looked after by a professional crew who can also kit you out with snorkelling gear if the fancy takes you.
The catamaran is equipped to take 40 passengers but day sails set off with no more than 26 on board, so there's lots of space to relax and well as make friends.
Check out the
Island Girl website for more details Sail to Tobago
Glass bottom boat tours
There can hardly be a visitor to Tobago who doesn't do this trip. And it's well worth it.
You'll be approached by friendly locals all vying for your trade hoping you'll join one of the small fleet of wooden boats that set off each morning from Store Bay. They're all manned by friendly locals who know the waters and sealife well.
You'll be taken over some of Tobago's precious coral reefs, and, best of all, stop at the fabulous Nylon Pool – an amazing turquoise shallow pool of water way out to sea where you can jump out of the boat and wade around up to your waist.
Why is it called the Nylon Pool? Well there are quite a few theories as to where it got its name from.
Our favourite is the story that when Princess Margaret came to the island on her honeymoon in 1960, she thought the pool was so silky smooth that it reminded her of  silky smooth 'nylons' which were the height of fashion and desirability then – or 'tights' to you and me!
 For more watersports, including spectator sports like power boat racing and the regatta, see our
Tobago Events
page which shows annual events  throughout the year.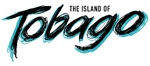 © All images are the copyright of Simply Tobago Ltd, its affiliates and partners, and the Tobago Division of Tourism & Transportation and cannot be used without permission...