Getting married in Tobago
Tobago is a fabulous place to get married. You can go lavish and spend loads of money, or you can dial it down and have just you and your beloved, the minister, witnesses and the Caribbean sunset.
We've seen conveyor belt style weddings on other Caribbean islands. You won't get that in Tobago. Your wedding will be just for you, the day will be yours.
• if you want to find a beach to yourselves, you can
• if you want to find spectacular views, sunrises, sunsets, to sit and watch together with no other tourists about, you can
• if you want to experience warmth and genuine friendliness from the local people, you will
• if you want to get married somewhere that is less like a wedding production line than the usual places, Tobago won't disappoint you
There are four kinds of marriages recognised in Trinidad and Tobago:
• Civil Marriage
• Hindu Marriage
• Muslim Marriage
• Orisa Marriage
You really are spoilt for choice for venues. Wherever you choose – on a beach, on the edge of the rainforest, on a teak balcony, on a jetty or in a bird santuary, the wedding photos will look fabulous, and the choice for your reception ranges from the best hotels to local historical cafes, or perhaps you'd like a lobster and champagne picnic on the beach? You choose.
Many of the island's accommodations do wedding packages and can make all the arrangements for you.
The amended Marriage Act 1996 allows couples to get married in Trinidad and Tobago on/after the fourth day after their arrival.
A license application can be obtained from the Registrar General's Offices in Scarborough, Tobago.
Most of accommodations we feature either offer or can help you arrange your wedding, either at their resort or villa verandah, on the beach or elsewhere (see below)
What's fabulous about getting married in Tobago is that you really can make your wedding happen the way you want it, so it's unique to you.
Requirements for a Special Marriage License
• Both parties must be non-residents of Trinidad and Tobago
• Three days' residence in the country must be established (calculated from the day after the date of arrival)
• Both parties must attend of the offices listed below not less than 24 hours before intended time of marriage to make a statutory declaration and pay fees. office hours are 8:30am to 3pm
The following documents must be produced:
• Proof of residence – passport and airline tickets
• Identification of applicants – passport
• If divorced, original or notarised copy of degree absolute
• If widowed, original death certificate of spouse.
• Deed poll or other proof of name change where name differs on documents.
Apply for your marriage license at one of the following offices. The license and registration fee costs $TT337.50 (about US $51) which is payable in cash or in postage stamps obtainable from the General Post Office.
Tobago
Registrar General's Office
Jerningham Street, Scarborough
Tel: 001 868 639 3210
Inland Revenue
Sangster's Hill
Scarborough
Tel: 001 868 639 2410
Marriages can be performed by a certified marriage officer on any day between 6am and 6pm in a public space. They last about half an hour.
All marriages are considered civil except for Hindu, Muslim and Orisha ceremonies which have additional requirements.
It is always wise to check the requirements of your country with regard to foreign marriages beforehand.
Where and how to get married?
Anything you want can be arranged in Tobago, from buttonholes and rings, to photos and live steel bands.
But best of all, you'll feel like you have the island to yourselves.
A lot of people who contact us want to know how to organise a 'DIY' wedding – something private, romantic, and individual.
Tobago is ideal for this – but we know that organising any wedding, let a lone one that is thousands of miles away, can be a real headache, and you want to get on that plane knowing that you can relax and enjoy the experience, and that you won't be writing letters of complaint when you get home.
Here are some of the places we heartily recommend to you because we know the people involved and we've seen the venues.
Castara Retreats
We've had a long association now with the owners of Castara Retreats and the personal and honest picture they give you of a Tobago wedding in beautiful Castara is as good as anything we can tell you.
If you want a wedding that's intimate, in a stunning setting and just how you want it to be – then we heartily recommend you go through their website.
And it doesn't have to be quiet and small – that's the beauty of Tobago – you can do budget bespoke.  We've met some of the wonderful people they describe – like manager 'Porridge' – and we give this option the thumbs up.
Steve and Sue Felgate, the UK creators of this little piece of Caribbean magic, are meticulous when it comes to service and quality. Nothing about your wedding will be left to chance, and your special day will be unsurpassed.
Castara isn't touristy; it's the real Tobago – Caribbean Sea and sunsets on your left, colourful rainforest on your right, a bit of gorgeous beach in between, and some beautiful and friendly people to make it even more special. A wonderful place to start your married life.
Website page: Castara Retreats Weddings
Plantation Beach Villas, Mount Irvine
Also on the Caribbean Sea side of the island, and only a few minutes drive from the airport, is the Plantation Beach Villas gated estate.
Just yards back from the beach, there are 6 stunning, pink and white gingerbread trim villas surrounded by professionally maintained lush green and flowered gardens alive with colourful birds.
This is a wonderful place for a wedding. Everything can be organised for you. You can hire one or all the villas for your family and friends and have a huge party round the pool.
Each villa is in its own private space, with large, beautifully furnished rooms and a huge teak verandah looking out to sea.
The private bar and pool shared by the villas is a flip flop away from a gorgeous beach where turtles lay their eggs in nesting season.
For more details about the villas have a look at our section, and go to their website for more details and prices about weddings/honeymoons.
Website page: Plantation Beach Villas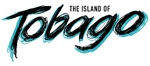 © All images are the copyright of Simply Tobago Ltd, its affiliates and partners, and the Tobago Division of Tourism & Transportation and cannot be used without permission...