Eco Tobago
Tobago is a nature lover's toe-tingling paradise. This tiny island of only 26 miles by 7, has:
• hundreds of species of birds, plants, flowers and wildlife,
• has the oldest protected rainforest in the Western Hemisphere,
• is surrounded by coral reefs,
• superb and varied scuba diving
• undeveloped and unspoilt beaches
• the world's largest brain coral and enjoys the coastal contrasts of the Atlantic Ocean on one side of the island, and the Caribbean Sea on the other.
No other island can boast such diverse and abundant wildlife – thanks to the fact that Tobago was once part of mainland South America.
Species that flourish in Tobago would not normally be found off the mainland. They include:
210 species of birds, 17 bats, 5 marine turtles, 16 lizards, 14 frogs, 23 non-poisonous snakes, 12 mammals and small harmless alligators called caimans.
Tobago has drawn bird watching experts from across the globe. Many of the birds are quite tame and friendly.
Visit any of the wildlife sanctuaries and even some of the hotels and you can see Tobago's national bird, the cocrico, as well as hummingbirds, blue-backed manakins, collared trogons and tanagers – almost close enough to touch.
In the forests, you'll see fly catchers, woodcreepers, leaf tossers, woodpeckers, jacamars, and great black hawks.
Tobago's even smaller offshore islands, like Little Tobago and Goat Island, are sanctuary to seabirds – pelicans, frigates, boobies and the rare Red-billed Tropic Bird. Migratory birds from North and South America also stop by.
Wayne Kennedy receives excellent reviews from tourists who book his Little Tobago and Goat Island tours. These tiny islands are a haven for stunning birds and fish.
At the Grafton Wildlife Sanctuary you can see the beautiful Blue Crowned Mot Mot.
Lucky Tobago tourists also get the chance to see the Giant Leatherback Turtle, one of five endangered turtle species which nest on the Stonehaven and Courland beaches between March and August.
Tobago's ecosystems range from reefs and mangrove swamps to wetlands, savannahs, lowland and mountain rainforests.
---
Tobago is well aware of its biodiversity, and the need to cherish and protect it. Professional guides are available to take you through the rainforest, where rivers flow down through volcanic hills and over some spectacular falls down to the windward coast.
There are guides to escort you up one of the island's breathtaking waterfalls, and the setting up of a national marine park off Speyside means that some of the Caribbean's most pristine reefs will remain unspoilt.
Tobago is a mecca for wildlife and eco enthusiasts. The only problem, is fitting it all into a 2 week holiday. You'll find a number of qualified local tour guides to take you safely through the rainforest and other eco trips. Ask your accommodation manager for their recommendation.
Guides are well worth taking with you and in some cases, vital. They also have a wonderful knowledge of the local flora and fauna so that your trip is even more memorable.
Darren Henry is a trained forester and certified Tobago tour guide, qualified to escort you on all eco and bird watching trips.
He can be contacted in Tobago by telephone on
001 868 639 4559 or 001 868 767 9298
E-mail: darren_tours@yahoo.com
An excellent, small eco resort on the island is Castara Retreats – combining quality accommodation at one with nature, with the rainforest out of one window and the Caribbean Sea out of the other. Check out our accommodation pages for more info.
---
For more information about eco holidays and tours in Tobago
Mrs. Pat Turpin
Pioneer Journeys
Man-O-War Bay Cottages
Charlotteville, Tobago
Tel: 001 868 660 4327
E-mail: pturpin@tstt.net.tt
Ms. Margaret Hinkson
Educatours
Carnbee
Tel: 001 868 639 7422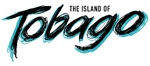 © All images are the copyright of Simply Tobago Ltd, its affiliates and partners, and the Tobago Division of Tourism & Transportation and cannot be used without permission...