Tobago Things to Do on Land 2015
Tobago is a beautiful and fertile island, and it's no coincidence that almost every western European colonial power has fought to have it over the years. It's rich in history, and you can see that just by noting the names of the villages you drive through – Plymouth, Argyle, Les Coteaux, Glamorgan, Goodwood and Parlatuvier, to mention a few. If you do wake up to a rainy day, there's plenty to do – here are just a few examples.
Tobago Cocoa Estate
Who doesn't love chocolate? It's one of the world's favourite food treats. How often, if ever, have you wondered where your chocolate comes from? The answer isn't Cadbury's or Hershey's but from Central Americas and the Caribbean where the cocoa bean is grown.
Tobago has its own award-winning chocolate produced at the 'Tobago Cocoa Estate' which offers a wonderful visitor experience for tourists.
You can learn about the history of Tobago chocolate, see the fermentation and drying process of the cocoa beans, and enjoy some tasting sessions.
The estate can be found on the western side of Tobago just a short distance outside the village of Roxborough.
The estate is the inspiration of returning Tobagonian Duane Dove, who grew up in Tobago, then spent years working in Europe where he trained as a Sommelier.
Clearly, Duane has a taste for good flavours, and grows only the finest cocoa beans for Tobago chocolate.
This is a fabulous visitor experience and certainly worth taking a day off from the beach to visit.
Duane has an excellent website with more info about the estate and the tours he can arrange for you. You can contact the estate directly through the site with any queries you have.
Click on this link to visit the website for more information:
Tobago Cocoa Estate
---
Being with Horses
A truly magical experience whether you are an experienced horse rider or not. Veronika and Lennon La Fortune are passionate about horses and run trail rides as well as 'swim and rides' with their horses, where the rider and horse enjoy a cooling swim in the refreshing waters of Tobago.
They began with a not-for-profit organisation called the 'Healing with Horses Foundation' and the aim of helping differently-abled children realise their potential through therapeutic interactions with the horses. It's a successful concept – as Veronika quite rightly says: "We are all differently abled – the horses too, and so here we work well together."
As well as being actively involved with community development in Tobago, Veronika and Lennon run 'Being With Horses' – a unique experience for visitors to the island.
First, you'll meet the horses and learn their 'story', about their different characters and body language. The horses often choose their rider. They'll walk towards you and make friends, before you set off for a holiday excursion like you've never had before.
You'll go for a gentle hike in Buccoo, where you can take in the scenery and study Tobago nature from a comfortable height advantage, before Veronika and Lennon lead your group into the cool, clear waters of the Caribbean for a refreshing swim with your horse.
The experience is ideal for both adults and children and for riders of all abilities, so a perfect family outgoing, but if you have any queries you can always contact Veronika and Lennon before your holiday with any questions you might have.
You can find out more about the excursions for holidaymakers and view some super photos on the Being with Horses Tobago
---
Facebook page: www.facebook.com/Kalakunjin and if you'd like to see Veronika and her horses at home in Tobago and learn more about the Healing with Horses Foundation, there's a good short video news report here:
Tobago Mountain Biking
This has become extremely popular in Tobago and is a terrific way of seeing the island at ground level and conquering some pretty tough terrain and conditions.
Because Tobago has both flatlands and a ridged rainforest down its centre, you can choose an option to suit your level and stamina.
Tobago scenery is spectacular – with many waterfalls and rivers to explore – in the tropical heat it's good to know you're never far from a cool dip.
The bird life you'll see on your ride is breathtaking – herons, anhingas, black belly tree ducks and a variety of migratory species.
You can book a bike ride with an experienced guide who can help you make the most of your journey and take things at your own pace.
Or, you can join a group suited to your level on a planned route. There are a couple of businesses offering mountain biking tours:
Tobago International Cycling Classic
If you're a 'Bradley Wiggins' serious biker, you might enjoy this ESPN coverage of the 2014 Tobago International Cycling Classic which takes place over 6 days every year on this stunning island. The video also gives you some fantastic aerial footage of Tobago.
How many cycling competitions do you know that end with a calypso and rum party? For more information about the Cycling Classic email: jeffreycharles57@hotmail.com  and you can visit this website for the dates of the next event: Trinbagowheelers
Scenery and real life Caribbean
Hire a jeep or book a guided tour and go to Speyside at the north end of the island. Although Tobago is only 27 miles long, it'll take you a day to travel up and down the island at a leisurely pace.
The roads in Tobago are quite good and improving all the time, but they are few and far between, and tend to wind around the coastline – giving you spectacular scenic views but meaning you need to drive slowly.
There are lots of things to see and do on the way and you'll inevitably stop to explore.  You may need to take 2 separate days to see most of the sights – but head for Speyside and see the contrast with the south of the island.
The view from the 'Speyside Lookout' is breathtaking. It's a quiet spot where you can park your jeep and stand to look out over the palm fringed bay of Speyside, with Little Tobago and Goat Islands a little way out, and to your right it's all rainforest, with parrots playing noisily in the trees just a few yards away.
Speyside is predominantly known on Tobago for its diving opportunities. The diving here is fantastic, and it's where you're likely to see the island's famous manta rays.
There are a handful of places to stop and get a drink on the way – but just in case, take something with you. You might see a lady selling freshly made ice-cold mango juice by the roadside, or turn off en route to try one of the few cafes available. (See our Food and Dining section for more info)
You are very much in real Tobago as you drive through the villages. Tourists and their jeeps are 'an event' as they pass by – you'll only ever see friendly faces, but the real Tobago doesn't have a diner or bar at every corner – and to be honest – that's nice.
Goat Island and Little Tobago are home to a 450 acre bird sanctuary. Birds of Paradise were introduced to these islands in 1909 in the hope of saving some species, but in 1963, Hurricane Flora, the last hurricane to truly devastate the island, wiped out the Birds of Paradise, but many species of Tobago's colourful and dazzling birdlife can still be seen here.
Trips to these islands can be arranged locally and you have the opportunity to snorkel on Angel Reef.
Sunday School – lime 'n' party
You'll hear people ask you if you're going to Sunday School at the weekend. Tobago Sunday School is legendary – for tourists it doesn't refer to Bible readings and gospel singing, but the island's hottest weekend event – an open air dance and music fest next to Buccoo Beach.
The evening starts off around 9pm with a fabulous show by the Buccooneers – one of Tobago's finest steel pan bands – and then the reggae and calypso starts.
Beer and rum are cheap. The smells from the street food will have you salivating. You can enjoy a sumptuous BBQ with salad, or if you're feeling adventurous you can choose a local favourite like chicken feet or cow heel soup.
The recipes have been handed down through generations from the plantation workers who learned to make tasty meals from the leftovers and less appealing cuts of meat they were given.
So delicious, that families still cook these dishes today.
If you're not brave enough to try feet or heels, do try chicken pelau, some roti or crab n dumplin'. They're some of our favourites and we're getting hungry just writing about them now.
There are some lovely craft stores in Buccoo that stay open late on Sunday School night. It's a great place where tourists – of all ages – meet the locals and just party.
There's no entrance fee – it's mostly in the open. And there's a fleet of the 'unofficial' taxis to take you back to your hotel or apartment in the early hours of the morning. Thoroughly recommended.
---
Tobago Carnival
Carnival in Tobago has a build up like our Christmas. People start preparing their costumes months in advance. Unlike Brazil and Trinidad,  Carnival in Tobago is a more personal, more accessible affair.
Families come together, it feels like a real celebration of their own rather than a glitzy show put on for someone else, but as a tourist, you can have a ringside seat and you are most welcome.
It reminds us of the Notting Hill Carnival in London, but without the crime,  with better food and drink, and with sunshine all the way.
Come February, the island goes wild with song, dance and costume. Home made costumes are painstakingly put together over many weeks in people's back yards, special cakes and breads are made for the festivities, and a copious amount of rum is consumed to the increasingly rare sounds of calypso.
Tobago Carnival Dates
2016 – February 8th & 9th
2017 – February 27th & 28th
2018 – February 12th & 13th
2019 – March 4th & 5th
Carnival builds up – like Christmas festivities – before the big parades on the Monday and Tuesday before Lent.
So for about 2 weeks in February and March each year flights and hotels tend to be busy and booked well ahead, and the beaches become home to ginormous sound speakers, pumping out this year's carnival hit – usually 'Jump, Jump, Jump Up and Down' – or variations on the theme of.
For weeks if not months beforehand you will see children preparing their costumes in their backyards and practising their dances. This is THE event of the year in Tobago for the locals.
So, Carnival in Tobago transforms the island into a throbbing, noisy party for a few days, with very busy beaches. If you don't want to take part and do want your peace and quiet, it may not be the best time to visit the island. Otherwise, party, party, party!
Waterfalls
Tobago has a number of beautiful waterfalls – in particular the Argyle Waterfall which is the highest in Tobago. It's a tiered climb with cool pools of water as you go, and lovely light for photos.
Do accept the offer of a government registered guide when you get there. They will have an ID with them.
The Falls are a slippery pathway to reach and a guide will help you reach them safely and they are well worth the climb. If you go with children make sure you have enough adults with them to help them.
They're steep, but it's a careful, steady climb up smooth rocks and pathways and you should be steady on your feet if you attempt it. Though the climb is smooth, you need to be careful and attentive.
Make sure you wear appropriate clothing – shoes with a good grip for example. And you'll really want to wear your cozzie for a deserving dip under the water at the end.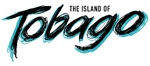 © All images are the copyright of Simply Tobago Ltd, its affiliates and partners, and the Tobago Division of Tourism & Transportation and cannot be used without permission...