Golf in Tobago
Tobago can boast two championship 18 hole golf courses in stunning settings on the coastlines that make the game even more enjoyable.
Mount Irvine Golf Course
The Mount Irvine Golf Course is a Tobago classic, set in the pretty landscape setting of the hotel. The course has long fairways lined with coconut trees and looks out across the Caribbean.
The 9th Tee is particularly beautiful with views of the turquoise Buccoo Reef. This is an award-winning, championship quality 18-hole course with spectacular views, carved out from the grounds of an old coconut plantation.
It is thought to be one of the premier golf courses in the Caribbean. There are sea views from every hole of the Caribbean Sea.
The sharp, dog-legged, hole 9 is played from an elevated tee, showing all the hazards.
The 5 par-3 holes are very challenging; only two are less than 200 yards. The course has a subterranean irrigation network.
Mount Irvine Bay Hotel & Golf Club
Magdalena Grand Beach and Golf Resort
The Tobago Plantations golf course as part of the Magdalena Grand Resort has lakes, trees and beaches to provide a game in a setting of natural beauty.
Green landscapes, azure blue seas and surf, turquoise skies and golden sun. What a setting. The course is PGA designed to Championship standard and is a Par-72, 18 hole course.
Magdalena Grand Beach and Golf Resort
Both clubs come with the level of service and professionalism that you could expect in any good golf club. Both rent out equipment and have professional coaches for both beginners and experienced players.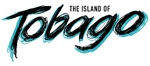 © All images are the copyright of Simply Tobago Ltd, its affiliates and partners, and the Tobago Division of Tourism & Transportation and cannot be used without permission...