Tobago Accommodation
We showcase reliable and trusted Tobago accommodation that you book yourself via the accommodation's website. We've been doing this for 16 years because we love the island and its people. We have either stayed at these Tobago accommodations as paying clients ourselves, or have inspected them or had recommended to us by valued colleagues. We have the support of The UK Tourist Board but our site is for everyone – whether US, UK or Europe.
Check Tobago flights from USA, UK and Europe
We have never had a single complaint in 16 years about the accommodations we feature or the booking process direct with owners.
Tobago is a tiny island with a wonderful choice of accommodations for your stay. What you won't find are any high rise hotel blocks, and you won't find a cluster of hotels squashed around one beach.
As a tourism destination it still feels undiscovered and unspoiled, but has all the amenities you could want for a get-away-from-it-all holiday in a stunning setting.
Wherever you stay on the island, you are either yards from the beach or a short walk or drive away; Tobago is only 7 miles wide.
Browse our selection and when you wish to, you simply book with the owner direct and then book your flights to match what you need for your travel plans.
Doing your own transfers is easy in Tobago and your accommodation owners/managers will either guide you to taxi or car hire service from the airport or they are more likely to arrange your airport transfers for you.
Many private villas, apartments and B&Bs are run by efficient Tobagonian staff or by European or American owners who live in the properties for several months a year when not hiring them out, so you know you can expect a comfortable accommodation that is 'home from home'.
During their own stay in the properties, they will work with local expert staff to do any maintenance or upgrades that are needed, meaning your holiday accommodation will be to the same standards as the owners enjoy when they are there themselves.
Whether you choose an eco hotel or corporate chain, a cosy B&B or a large family villa, you can book directly with the accommodation owners, saving you money and tailoring your holiday to your needs.
Please feel free to browse the accommodations we feature and if you'd like more information or to book, then you can do so by going direct to the website of that accommodation where you can deal directly with them.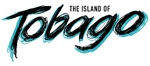 © All images are the copyright of Simply Tobago Ltd, its affiliates and partners, and the Tobago Division of Tourism & Transportation and cannot be used without permission...