Money
Tobago money and currency converter
Currency: Trinidad & Tobago Dollar (TT$)
1 TT dollar = 100 cents
90p will buy you a beer or a roti lunch from a stand. A 'hop' in an unofficial taxi will cost you about 20p.
Be aware of the government and service charge taxes that are added to most accommodation and/or restaurant bills. It can be as much as 21% and up the price of a family meal out.
Foreign currency can only be exchanged at authorised banks and some hotels. There are cash dispensers taking cash cards and credit cards in the capitol Scarborough, and at Crown Point airport.
It's worth noting that the rate of exchange at the Tobago banks is usually far better than at your hotel or your bank or travel agent here in the UK.
Banking hours: 0900-1630 Monday to Thursday; 0900-1200 and 1500-1700 Friday. Some close for lunch.
MasterCard, Diners Club, American Express and Visa are accepted by selected banks, shops and most tourist facilities. Many traders charge 5% for the use of credit cards.
Banks charge a fee for exchanging travellers cheques. To avoid additional exchange rate charges, travellers are advised to take travellers cheques in US Dollars or Pounds Sterling.
Example at time of print:
£1 (GBP) = 9.56 Trinidad & Tobago dollars (TTD)
$1 (USD) = 6.34 Trinidad & Tobago dollars (TTD)
Check current exchange right now:
Currency data courtesy XE Currency Converter
People often ask us what the best currency to take to Tobago is. The local TT dollar is the most widely used currency – one or two places may take US dollars – but shops and restaurants largely use the island's local currency. We always change our English pounds in the Tobago banks when we get there – you usually get more for your money.
Currency restrictions: The import of local currency is unlimited, provided declared on arrival. The export of local currency is limited to TT$200. There is free import of foreign currency, subject to declaration. The export of foreign currency is limited to the amount declared on entry.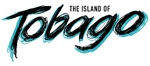 © All images are the copyright of Simply Tobago Ltd, its affiliates and partners, and the Tobago Division of Tourism & Transportation and cannot be used without permission...