Backed by the deep green rainforest, framed by mango trees and set in two acres of lush tropical gardens, this high quality eco hotel was voted one of the best accommodations in the Caribbean by The Times. 
15 self-catering lodges and apartments can be used for self-catering or as part of the hotel facilities and services, are sensitively designed to sit harmoniously in the landscape. You have 2 beautiful Tobago beaches in front of you, and the Western Hemisphere's oldest rainforest right behind you.

Facilities
Each of these Tobago accommodations have a fully equipped kitchen with cooker, fridge-freezer, quality utensils, pans, French press for coffee, and a range of crockery. Sleep well on quality mattresses and white cotton sheets and enjoy the comfort of good bath towels.
Mosquito nets hang over every bed, there's free WiFi, a hammock with sea views, security safe, iron, hair-dryer, iPod docking system, sun loungers, and the use of a restaurant and bar open every day.
These Haiku style lodges are at one with nature; feel the warmth of natural, polished wood on your feet, listen to the sound of the Caribbean Sea or the parrots in the rainforest, and enjoy a comfortable, high quality accommodation that has been lovingly built to sit gently in the hillside and that makes the most of the spectacular views around it.
Special Features
In this intimate, family-run, and friendly eco resort, the philosophy is to offer an alternative to Tobago hotels, with principles of beauty, balance and respect, and the owners endeavour to reflect these aspirations in our buildings, the gardens, in the relationships with the people they work with, and with guests.
Visitors staying in any of the accommodations receive excellent support from the Tobago management team, and services include a daily visit from the wonderfully named 'Porridge', who manages Castara Retreats, and is well-known for his friendly, charismatic personality and attentiveness to detail.
Castara Retreats consciously sets itself apart from some of the services of larger Tobago hotels, such as 24 hour staff in residence or daily room service. To enjoy this idyllic location requires guests to recognize the worth of such unsophistication. You are in a place of great natural beauty – of course you will want to savour it.
Other Information
Here, you may need to be a little more resourceful or patient: Tobago works best when you let go and go with the flow.
Out and About
Castara is a small Tobago fishing village – if nightclubs and all-inclusives are your thing when you're on holiday then you're on the wrong website.
This is a place where you blend in, go with the flow, buy fresh fish locally or get goods from the few local stores, and enjoy the few, but very good local restaurants on offer. Nothing is ever far away in Tobago by car, so if you want to go to the rainforest or the towns, no problem.
Your stay at Castara Retreats will be managed by local and experienced people, who are in contact with the British owners. You will, we know, come to make great friendships with the people you meet here, and fall in love with this magical place. The owners have a superb website with all the info and photos you could possibly need about a Tobago holiday at Castara Retreats.
Where is it?
Prices
Are per night, and apartments for 2 start from just GBP £80 per night, with the most expensive, air-conditioned, 2-bedroom lodge costing GBP £250 per night. See prices here (Use currency converter on the right for US$, CA$, TT$ and Euro)
Payment Method
Pay online via credit card on the owner's website.
Discounts Available
Yes! Check website for details.
Contact Details
Name: Lorna Felgate
Website: www.castararetreats.com
Email: relax@CastaraRetreats.com
Telephone: From Europe or the UK, please ring between the hours of 9am and 6pm Monday to Saturday your time. 0044 (0)7841-645238. From North or South America, please call between 6am and 12noon Eastern Standard Time Monday to Saturday. 011-44-7841-645238. Please note the owners are not available by phone or email on Sundays.
More:
Tobago Villas
Check Tobago flights from USA, UK and Europe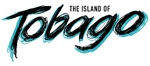 © All images are the copyright of Simply Tobago Ltd, its affiliates and partners, and the Tobago Division of Tourism & Transportation and cannot be used without permission.