The jewel in Tobago's eco crown – voted one of the best accommodations in the Caribbean by The Times, this is a versatile, high-quality, eco accommodation in an idyllic setting. 
There are 15 self-catering units but providing hotel facilities should you want them – a totally flexible Tobago holiday choice to suit your needs and your pocket.  Choose from apartments, wooden villas ( lodges) or a hotel style stay, with lodges from 1 to 2 bedrooms and sleeping up to 4, or hire multi lodges or use as a hotel.
You have two beautiful Caribbean beaches below you and the oldest rainforest in the western hemisphere right behind you.

Facilities
Each of these high-quality Tobago wooden villas are unique, with varying amounts of space and privacy which is reflected in their rental price. They all have views of the Caribbean Sea, immediately below you.
For your comfort there are quality mattresses, white cotton sheets and bath towels, ventilator fans (some bedrooms also have air-conditioning), mosquito nets are hung over every bed, and if you must stay in touch with the outside world, there's free WiFi to show your friends at home what they're missing in Tobago.
The owners have even considered the lighting in the lodges – hoping to cater for the needs and mood of guests. Each lodge has a security safe for cash, documents and other valuables, as well as an iron, hair-dryer, iPod docking system, and a large hammock for up to two people.
When it's time for bed, you can go to sleep to the Tobago sounds of the sea and the rainforest on a USA Queen sized bed (UK King size) except in the second bedrooms in Rainforest and Treetops, which feature twin single beds than be configured to form a US King size bed.
For that living outdoors feeling you can enjoy decking and/or a terrace with sun loungers (except for Treetops) There's a well-equipped kitchen in each lodge with cooker, fridge-freezer, quality utensils, pans, French press for coffee, and a range of crockery. Castara Retreats has its own excellent restaurant and bar – The Pagoda – which is open every day for cuisine lunch and dinner, Tobago style.
Special Features
If you want to truly relax on your Tobago holiday, Castara Retreats is the place to enjoy the beauty of natural things around you. You really won't want to leave. There's often something going on – check out the owner's website for more details.
Fancy a Tobago wedding? What a wonderful place to get married or have a honeymoon. Or both! Castara Retreats' Pavilion is ideal for weddings – making the most fabulous photos to take home – and providing an even better location and view for the famous Castara Retreats BBQs.
If you're looking for a Caribbean Tobago wedding location, you can't get much better for a private, 'do as you want' wedding. Castara Retreats staff are experienced wedding organisers and will be happy to help you arrange your special day.
Other Information
The owners, Steve and Sue Felgate have spent years lovingly building the kind of peaceful, stunning retreat we all dream about holidaying in – and they've built it to their high standards – because they stay there themselves at different times of the year. It means everything is highly maintained. This is a breathtaking location and accommodation – and we don't exaggerate.
Out and About
Castara is a little Tobago fishing village, totally unspoiled. If nightclubs and all-inclusives are your thing when you're on holiday then you're on the wrong website. This is a place where you blend in, go with the flow, buy fresh fish locally or get goods from the few local stores, and enjoy the few, but very good local restaurants on offer.
Nothing is ever far away in Tobago by car, so if you want to go to the rainforest or the towns, no problem. Your stay at Castara Retreats will be managed by local and experienced people, who are in contact with the British owners. You will, we know, come to make great friendships with the people you meet here, and fall in love with this magical place. The owners have a superb website with all the info and photos you could possibly need about a Tobago holiday at Castara Retreats. Contact them to enquire and book direct.
Where is it?
Price
Prices start from £170 per night for a lodge at Castara Retreats. Go to the website direct to book.

Payment Method
Credit card or cheque, Paypal
Discounts Available
Yes! See the owner's website for the latest details and savings.
Contact Details
Name: Lorna Felgate
Website: www.castararetreats.com
Email: relax@CastaraRetreats.com
Telephone: From Europe or the UK, please ring between the hours of 9am and 6pm Monday to Saturday your time. 0044 (0)7841-645238. From North or South America, please call between 6am and 12noon Eastern Standard Time Monday to Saturday. 011-44-7841-645238. Please note the owners are not available by phone or email on Sundays.
More:
Tobago Villas
Check Tobago flights from USA, UK and Europe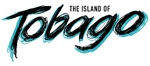 © All images are the copyright of Simply Tobago Ltd, its affiliates and partners, and the Tobago Division of Tourism & Transportation and cannot be used without permission.