Gloucester Place in Parlatuvier is a top quality  Tobago bed and breakfast accommodation and rental cottage with stunning views of the Caribbean. 
Located near the famous Englishman's Bay, this Tobago accommodation is a new and comfortable home built by a couple who have travelled the world as teachers. Evidence of their travels is clear in the stylish and vibrant home decor.
Facilities
All rooms are en suite, with air conditioning. The rooms are different so you have a good choice for your needs. There's TV, internet, library, hammocks, pool loungers, snorkel gear, beach towels and mats and ample parking. This is a relaxing B&B accommodation option, with high standards of furnishings and service in a beautifully laid out house.
Special Features
A stunning infinity pool overlooks the Caribbean Sea with the oldest rainforest in the Western Hemispere as a backdrop. One of the island's (and the world's – according to The Times) best and quietest beaches is nearby, and you're close to the village of Parlatuvier, which also has a beach just 10 mins walk away.
Other Information
This is top quality accommodation in one of the most beautiful parts of Tobago, and the owners take a personal interest in helping guests have a relaxing and fulfilling holiday.
Out and About
A fabulous and usually empty beach is on your step, there's an active fishing village, you're close to a forest reserve, there are nature trails along rivers, and you have waterfalls and bird guides. Restaurants are nearby or you can book a meal at the B&B. This is a place to get away from it all.
Where is it?
Price
From US$110 per night  for double room per night. Varying rates details are on the owners' very good website.
Payment Method
Credit cards on website, via PayPal, or currency on site
Discounts Available
Extended stay (10 nights or more) 10% discount
Contact Details
Name: Beatrice Sargent
Website: www.gloucesterplace.com
Email: bea.sargent@gmail.com
Telephone: USA 011-252-571-0785 Tobago 011-868-639-5476
More:
Tobago Villas
Check Tobago flights from USA, UK and Europe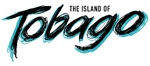 © All images are the copyright of Simply Tobago Ltd, its affiliates and partners, and the Tobago Division of Tourism & Transportation and cannot be used without permission.