Greenhaven Cottage is a home from home, family-run bed and breakfast and self-catering facility in Tobago, located in the historical village of Les Coteaux.  This is the perfect place to rest and relax, and for birdwatchers, it's a real treat. The Caribbean coastline and beaches are less than 2 miles away as the crow flies.
Facilities
There are 3 comfortable apartments to choose from – for 1-3 persons. You have the benefit of air-conditioning, a refrigerator, gas stove, satellite television, internet, hot & cold water, an amenities basket, ironing board with iron, washing machine, hair dryer, kitchen, kettle, utensils and self-catering facilities should you not wish to have breakfast prepared for you.
Special Features
Les Coteaux means 'hillside' – and here you will enjoy panoramic views of Tobago's lush green hills in the home of Jane and Ronald Grant, who grew up in Les Coteaux. Your hosts are keen to make you feel welcome, help you with your holiday research, and would be delighted to tell you about local cuisine and growing tropical fruit and vegetables.
Other information
This is a flexible accommodation – you can choose to have the B&B option or go self-catering. Greenhaven Cottage's owners will be delighted to let you know where you can get provisions locally.
This Tobago accommodation is located inland on the northern side of the island. It's about 30-45 min away from the airport (depending on traffic).
The area is beautifully quiet and is a home away from home, less than 2 miles from Tobago's Caribbean coast as the crow flies.
This is away from the tourist hotspots of Tobago and you are advised to hire a car if you wish to explore – something Jane and Ronald can help you arrange. But – Tobago is only 7 miles wide so nothing is very far away.
Out and About
Tobago's name places are thought-provoking reminders of its history, and the name Les Coteaux reflects the heritage left by the French in this part of the island.
The area is full of historical sites and interesting places to visit, with old water wheels and the ruins of sugar mills evidence of Tobago's slave trade used to support the sugar plantation owners.
This is also an area perfect for twitchers. Tobago has an abundance of colourful wildlife, especially birds, and this is a perfect setting to sit back and enjoy the display.
Where is it?
Price
Prices start from US$90 per night for the studio apartment (this is for 1 or 2 people occupancy) If you'd like more details about options and prices then just contact Jane and Ronald and they'll be delighted to answer your queries.  greenhavencottage@yahoo.com  – do please quote Simply Tobago when you make your enquiry. Thank you.
Check them out on Tripadvisor where they have great reviews.
Payment Method
Wire Transfer
Discounts Available

Yes! A one night free  stay for guest staying for seven nights. Get more details on the Greenhaven Cottage Tobago website
Contact details
Your hosts: Jane and Ronald Grant
Website: http://greenhavencottage.com/
Email: greenhavencottage@yahoo.com
Telephone: Tobago    Phone 1: 1-868-356-8398    Phone 2: 1-868-716-3666

More:
Check Tobago flights from USA, UK and Europe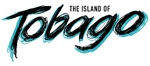 © All images are the copyright of Simply Tobago Ltd, its affiliates and partners, and the Tobago Division of Tourism & Transportation and cannot be used without permission.