Kariwak Holistic Haven is an established and unique Tobago experience. The 'hotel' is a village of winding paths in award-winning lush gardens with secluded accommodations. Famous as a holistic retreat, with tai chi and massage, Kariwak's restaurant is legendary in Tobago, serving delicious fresh food. The daily set dinner menu is published on their homepage.

Facilities
As a holistic Tobago retreat, Kariwak's ambience is one of calm and relaxation. You can chill in the Garden Waterfall Jacuzzi, and take complimentary yoga classes in the distinctive ajoupa – a stunning thatched open hut with polished wooden flooring.
The cabana style guest rooms are all on the ground floor, with private bathroom and patio. All are air conditioned with a safe for valuables. There is a complimentary pick up from Tobago's airport for you. Cots for children are available.
Kariwak dining is something to really look forward to. Meals are freshly prepared and use homegrown ingredients. Non- residents often queue up to get into this well known Tobago restaurant, such is its popularity. The Kariwak staff are keen to accommodate your special requests for your stay so email them – link below – with your queries.
Special Features
Kariwak is an established place of tranquility, relaxation and rejuvenation. It's not plush, but homely and friendly, as is Tobago and its people. The food is fresh, homegrown, quality and tasty, and vegetarians are well catered for. Don't think 'health farm' though – it's not at all restrictive – you just feel like someone is looking after you at Kariwak, and they are.
Other Information
This calming Tobago accommodation is close to shops and restaurants in busy Crown Point, but the haven is tranquil, green and lush, so you have the best of both worlds. Lovely Store Bay Beach, one of Tobago's many beautiful beaches,  is a 10 minute walk away, and the famous Pigeon Point Beach is a half hour stroll away though a coconut grove and along the Caribbean coastline.
Guests at Kariwak Holistic Haven tend to return year after year to truly relax and enjoy Tobagonian hospitality.
Out and About
As well as two of Tobago's best beaches being so close by, you  also have easy access to a wide range of shops and good local restaurants and Tobago nightlife, should you want a bit of contrast. You are in a location that is a good base for getting everywhere else, but Kariwak is so secluded and quiet that you really would think you in the middle of nowhere. Even its close proximity to the airport (5 mins) isn't a problem as Tobago flights are so few and do not fly over Kariwak.
Where is it?
Price
Room rates are US$205 per double room, per night, with taxes included and a complimentary breakfast. Extra beds available. For more info about rooms and numbers, contact Kariwak in Tobago – details below.
Payment Method
Cash or all major credit cards Visa/Master or Amex
Discounts Available
Check the Kariwak website for the latest offers.
Contact Details
Website: www.kariwak.com
Email: info@kariwak.com
Telephone: Tobago 868-639-8442 or 868-639-8351
More:
Tobago Villas
Check Tobago flights from USA, UK and Europe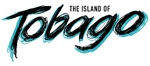 © All images are the copyright of Simply Tobago Ltd, its affiliates and partners, and the Tobago Division of Tourism & Transportation and cannot be used without permission.