Magdalena Grand is Tobago's premier oceanfront resort with 178 deluxe rooms, and 22 luxury suites with hot tubs, all featuring breathtaking ocean views from large private balconies and terraces. This lush, tropical estate is ideal for couples, families, Caribbean weddings and honeymoons. Enjoy fine dining, a choice of swimming pools, gym, golf, tennis, a PADI 5-star diving centre,  a kids' club and over two miles of Tobago beach.
Resort Facilities
Your holiday begins after a short drive from the airport, as you enter the elegant driveway of the resort towards the beautiful coastline. All the stylish rooms at Tobago's luxury Magdalena Grand hotel resort feature spacious marble bathrooms with both shower and tub. Whether you choose a deluxe room or a one or two bedroom suite, you can enjoy luxury toiletries, pure cotton linens, air conditioning and ceiling fans, a refrigerator, and high definition flat screen TVs with satellite programming. Cots and foldaway beds are available should you require them.
Rooms also have high speed internet, a safe,  IP telephones, an iron and ironing board, a professional quality hair dryer, and a coffee maker with complimentary coffee. There's  free WiFi available everywhere on site.
The Magdalena Grand Beach & Golf Resort is the centre piece of the Tobago Plantations Estate; a private community of luxury Tobago suites and villas fringing a stunning 18 hole PGA designed championship Tobago golf course. The resort is framed by two and a half miles of beach and the beautiful Tobago coastline, and offers nature trails and canopy walks through a mangrove forest.
A professional babysitting service is available for your children, cared for in a safe environment by warm, friendly, and experienced staff, while you relax. All babysitters are dedicated to ensure that  children receive a safe and personalized childcare service. You can arrange your babysitting needs with our staff when you arrive.
Special Features
The Magdalena Grand offers you 3 beautifully designed oceanfront swimming pools, a PADI 5-star dive centre, PGA designed golf, tennis, spa services, nature trails, guest activities, a kids' club, and a variety of excursions as well as a wide range of dining options. So, the children can enjoy the kids' club while you can learn to scuba dive and explore Tobago's stunning sea life. But you'll need more than a two week holiday to fit it all in!
Weddings
The resort has excellent conference facilities, meaning holidaymakers have professional services on hand, and you have the ideal location and management infrastructure for an oceanfront wedding and beautifully catered wedding breakfast. The bride and bridesmaids can enjoy a cocktail whilst being pampered in the spa ahead of the special occasion, and you have a number of wedding package options available to choose from to suit your needs.
Out and About
The Magdalena Grand Resort is a 10 minute drive from Tobago's airport, and approached by a lovely long driveway headed towards the beachfront. It's ideally located for excursions to Tobago's capital of Scarborough, with its historic fort and museums, and there's a daily complimentary shuttle bus service from the resort to one of the most photographed beaches in the Caribbean  – the stunning Pigeon Point Heritage Park. (See our Tobago Beaches page)
Of course the hotel staff can arrange trips for you to any of Tobago's wonderful sights and excursions on land or sea , and easily organise either car hire or taxis.
Where is it?
Price
Room rates start from just US$171.13 per night for an Ocean Front Room and includes a buffet breakfast in the Pembois Restaurant and Terrace. You can make enquiries and book directly with the hotel www.magdalenagrand.com
Do please quote Simply Tobago when you make your enquiry. Thank you.
Payment Method
Wire Transfer, Credit Cards, Bank Certified Cheques
Discounts Available
Yes they are – see resort's website
Contact details
Website: www.magdalenagrand.com
Email: info@magdalenagrand.com
Telephone: Tobago 868-660-8500, UK 0845 004 8276 (local rate) US 1.866.353.6222 (toll free)

More:
Check Tobago flights from USA, UK and Europe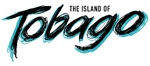 © All images are the copyright of Simply Tobago Ltd, its affiliates and partners, and the Tobago Division of Tourism & Transportation and cannot be used without permission.