A private, gated community of  6 gingerbread trim luxury Tobago villas in lush gardens, right on the beach where turtles nest. With a pool and bar, and stunningly put together, all with teak wrap-around verandahs that open up from the living area.

*** 2016/2017 Special Offer see below ***

Facilities
Each pretty villa has 3 double bedrooms all with big en suite bathrooms and large showers. Thoughtful details and essentials for holidaymakers are provided throughout – hairdryers, mosquito coils and fluffy towels, etc.
There's free Wi-Fi, TV and DVDs, and cooling fans in each room. Each villa also has a dedicated attendant who comes in every day for 5 hours to clean, wash clothes and is available to cook or baby-sit. You really do feel pampered without intrusion.
Exotic birds in the gardens provide nature's entertainment with their stunning colours, and the beach, just yards in front of your villa, is where the turtles come to lay their eggs. If you ask them to, staff will wake you to see this spectacular sight if it happens at night.
Roll-out beds and cots available for children at no extra cost. The pool and beach can be seen from the villas' balconies. You can have a local cook to rustle up a delicious Tobagonian feast for you if you wish. These are really beautiful villas with superb staff and management and in an incredible location. Some of the island's best restaurants are a short walk away.
Special Features
When you arrive at your villa you will find ice cold beers and soft drinks already in your fridge, as well as breakfast groceries to enable to to relax and get your first day on holiday started. And if you're too tired from your flight to cook your evening meal, don't worry, it will all be taken care of. An excellent start to your holiday.
The staff at Tobago's Plantation Beach Villas are keen for you to be able to have that rare treat of spotting a turtle on the beach during your stay, whilst at the same time being careful to protect these magnificent animals. Turtle watching season in Tobago starts beginning of March each year. If you're lucky – it's a wonderful sight and a privilege to see.
Other Information
These pretty pink and white Tobago villas are built in the British colonial style, share a lovely pool and beach bar, and are separated from a beautiful beach by just a hedge. Each villa is privately situated, and set in lush tropical gardens that overlook the pool and beach.
The large, open plan living space expands further with one wall opening entirely to reveal a 40ft wrap-around teak verandah with patio furniture and another dining table for an al fresco breakfast, lunch or dinner.
There are 6 villas in total, which can be hired individually or in multiples for large family gatherings or for a Tobago wedding.
Simply Tobago loves these villas – the feature we loved most was the 40ft wrap around teak verandah. You just open the folding doors from your living room and there is the Caribbean Sea.
The verandah makes the living area huge, and is a wonderful spot to relax, enjoy a cocktail or have breakfast and just watch the wildlife around you.
At night, you go to sleep to the sound of the waves on the shore. How good can it get? What we love about this accommodation, apart from its superb location and the beauty of the buildings, is that you have the freedom and privacy of a luxury villa, but with the discreet service of a top hotel if and when you want it.
Out and About
If you want to cater for yourself you can buy groceries from nearby mini-marts, roadside fresh fruit stalls, and even fresh fish like mahi-mahi as the catch is brought up from the beach.
Nearby are some of Tobago's finest restaurants. There's a beach right in front of you. You can go to sleep listening to the waves on the Caribbean shore. The Western Hemisphere's oldest rainforest is half an hour one way. The main town of Scarborough with it historical fort is 15 minutes the other way.
This is a fabulous Tobago location and accommodation choice, with superb staff. We've stayed here and absolutely loved it.
Where is it?
Price
From US$440 per villa per night. Special rates often available. See below. You can book online via their website.
Payment Method
You can pay online through the villas website.
Discounts Available
Yes!
A fantastic 20% Discount is available on dates from December 20th 2016 to April 30th 2017, with Stay for 7 but pay for 5 nights (stay for 14 pay for 10) with 2 Free in every 7 nights booked from June 1st 2017 to November 30th 2017.
These rates include a Welcome Meal and starter kit which comprises a fresh fruit basket, some cold beers, soft drinks, juices, milk and the stuff you would need for your first breakfast. Daily villa attendant service is also included.
The management of Plantation Beach Villas are so keen for you to enjoy these wonderful Tobago villas that they will listen to your particular special requests and needs for your holiday requirements and hope to satisfy your needs for booking.
The latest discounts can be viewed on the villa's website.
Contact Details
Name: Sean Clarke or Fionna Telesford
Website: www.plantationbeachvillas.com
Email: info@plantationbeachvillas.com
Telephone: 001 868 639 9377
More:
Tobago Villas
Check Tobago flights from USA, UK and Europe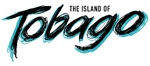 © All images are the copyright of Simply Tobago Ltd, its affiliates and partners, and the Tobago Division of Tourism & Transportation and cannot be used without permission.